The weather, heritage of walking as transport in town centres and outdoor urban culture of Spanish society has led to the creation of great central pedestrian networks in towns and cities in this region.
Top features and best practice from Andalusia's cities and towns with central pedestrian networks that other cities can learn from:
Utilising existing historical pedestrian friendly urban networks:
Cadiz Old Town – Europe's oldest inhabited urban area has an extensive pedestrian town centre that provides priority for people ahead of motor vehicles that the city has utilised to create a largely walking friendly environment.
2. Use of shared space and pedestrian priority:
Malaga – As part of Malaga City's central urban zone, in addition to pedestrianised streets, the city has utilised shared space and pedestrian priority to allow for deliveries and some vehicle access on some streets; which due to the design continues to affirm pedestrian priority.
3. Shading for walkways using artificial materials to increase pedestrian comfort: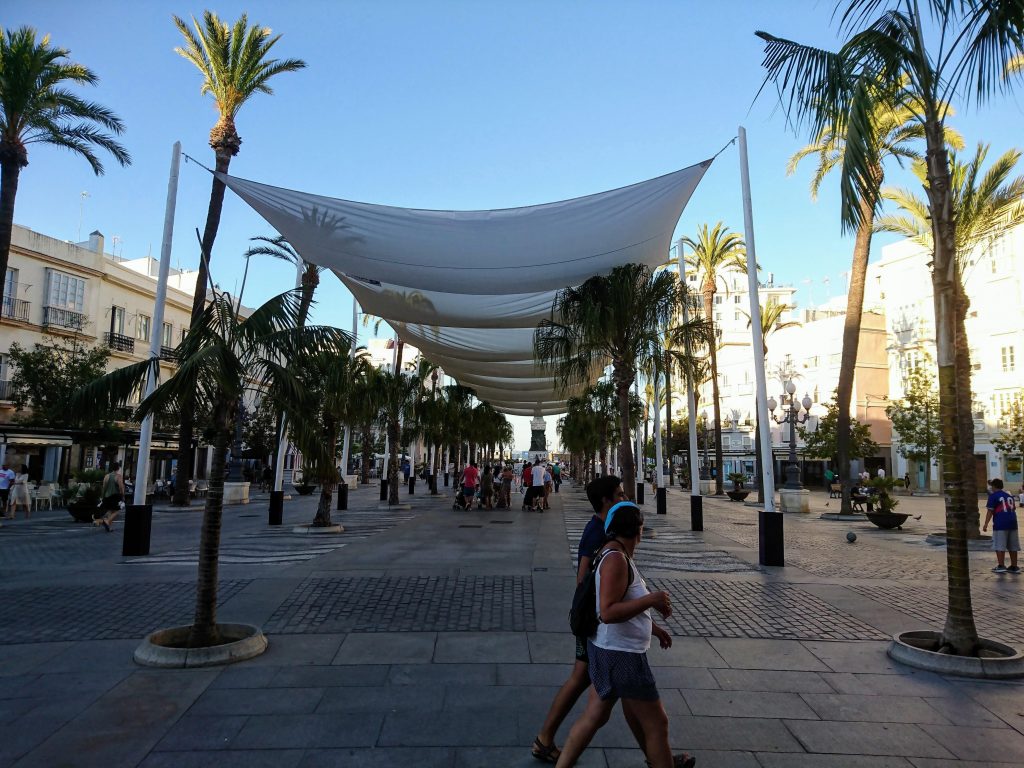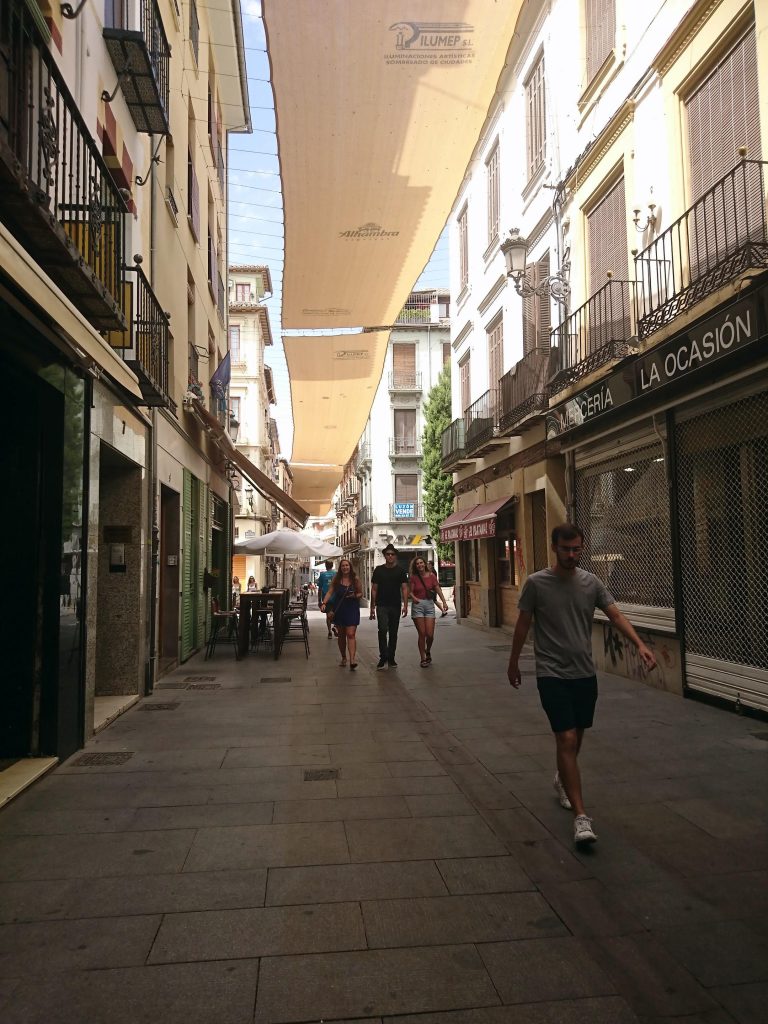 Granada, Seville & Malaga – are some examples of cities that have utilised canopies to shade the walking environment in both large squares such as Cadiz above; and also along pedestrianised streets and alleyways such as in Granada and Seville.
4. Using wild natural green and blue spaces in cities to link walking networks:
Cities have also used their natural assets in the form of wild blue and green infrastructure to enhance the walking environment.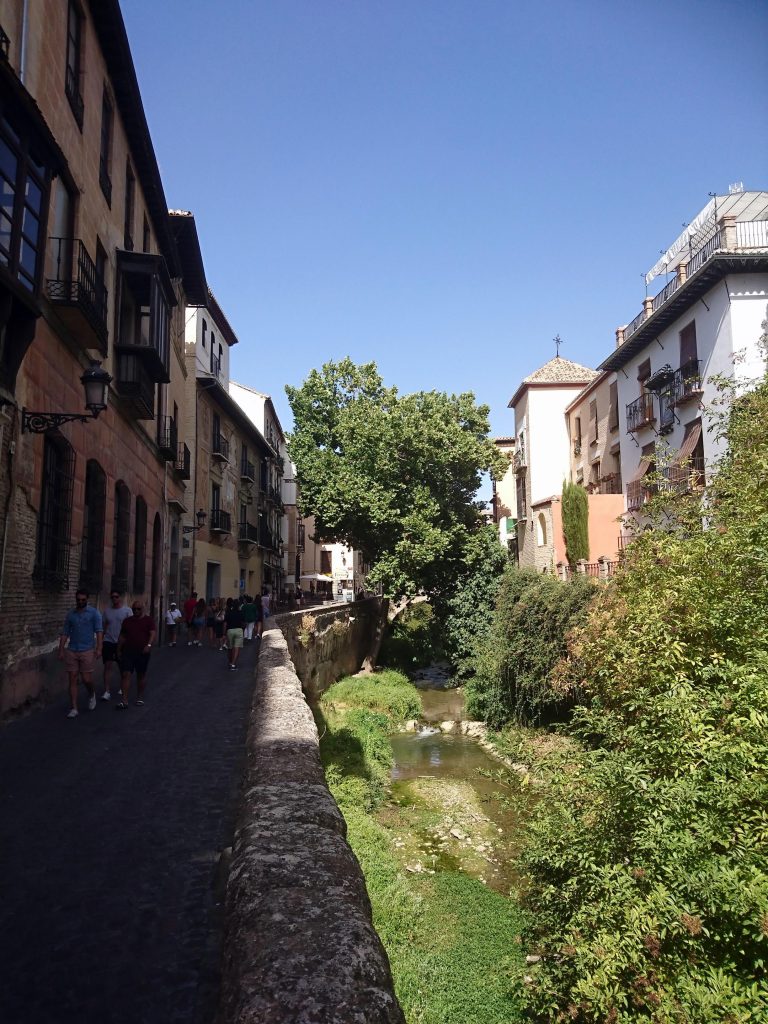 In Granada this has includes walking networks that follow rivers and wild urban green spaces.
Whilst the city has also used more formalised urban rivers to create parks and connecting networks that are suitable for walking, cycling and integrating people focused public realm with green infrastructure.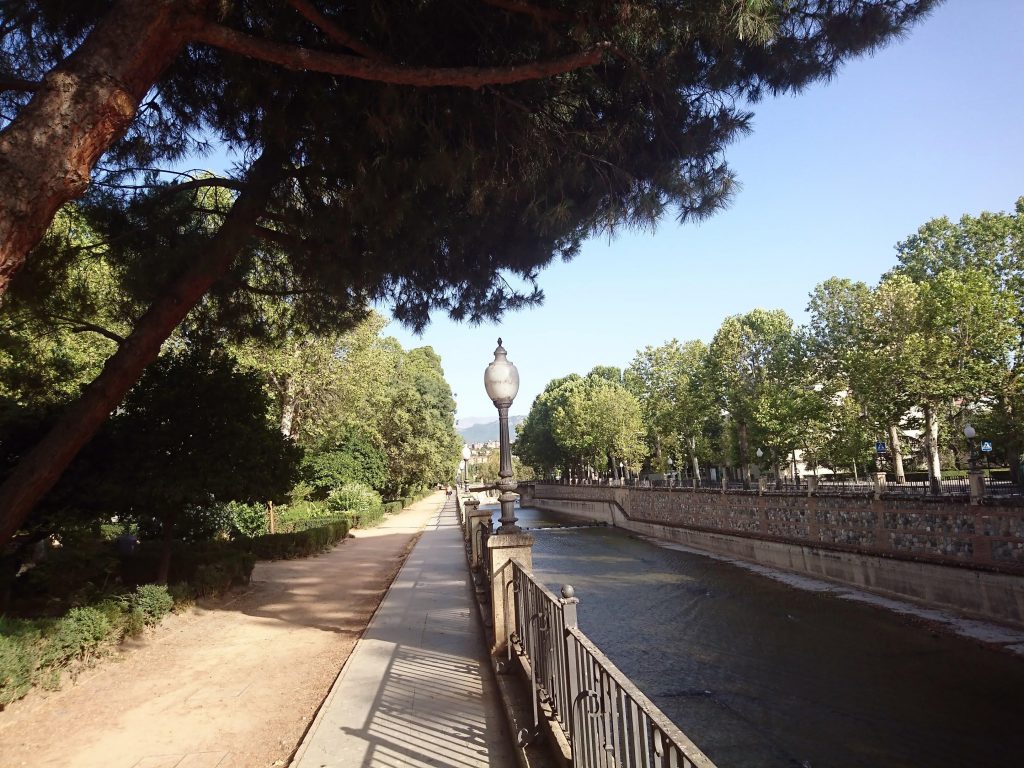 5. Preserving natural environments in central and historical areas to create people and walking focused spaces
The use of heritage natural spaces and trees in cities like Malaga and Cadiz to create people friendly public realm and walking routes through historical areas in town centres.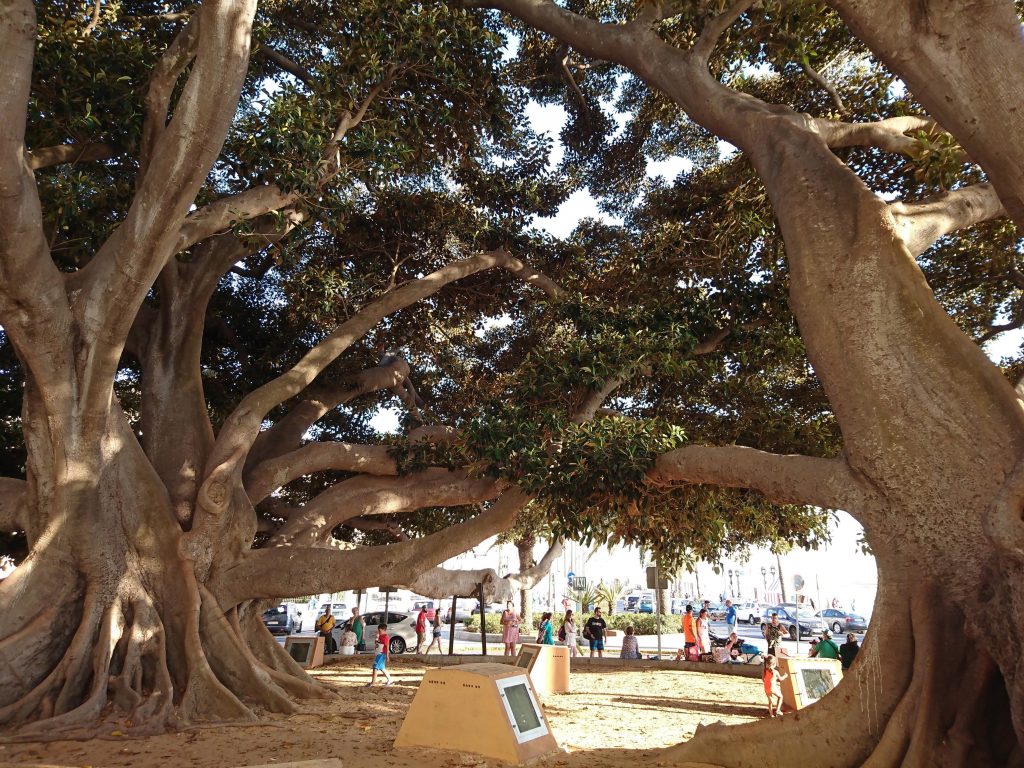 In summary – Spain's southern cities can teach us how to enhance and create more walking friendly core networks; whilst the strategies developed to ensure pedestrian comfort with regards to heat and sunshine will be invaluable to urban areas in existing hot climates and those likely to experience higher temperatures due to climate change.