More temperate countries can learn a lot from places with more tropical or sub tropical climates, such as Mexico, about how to create outdoor green spaces in cities that people want to and can use in any weather; and that promote walking and people focused spaces.
The following are some innovative examples from cities and towns across Mexico that aim to inspire how nature can be integrated into the urban realm to the benefit of people and the walking environment:
Creating urban green spaces that are permanent places for spending time no matter what the weather – Mexican cities have adapted their green infrastructure to allow people to be outside whatever the weather.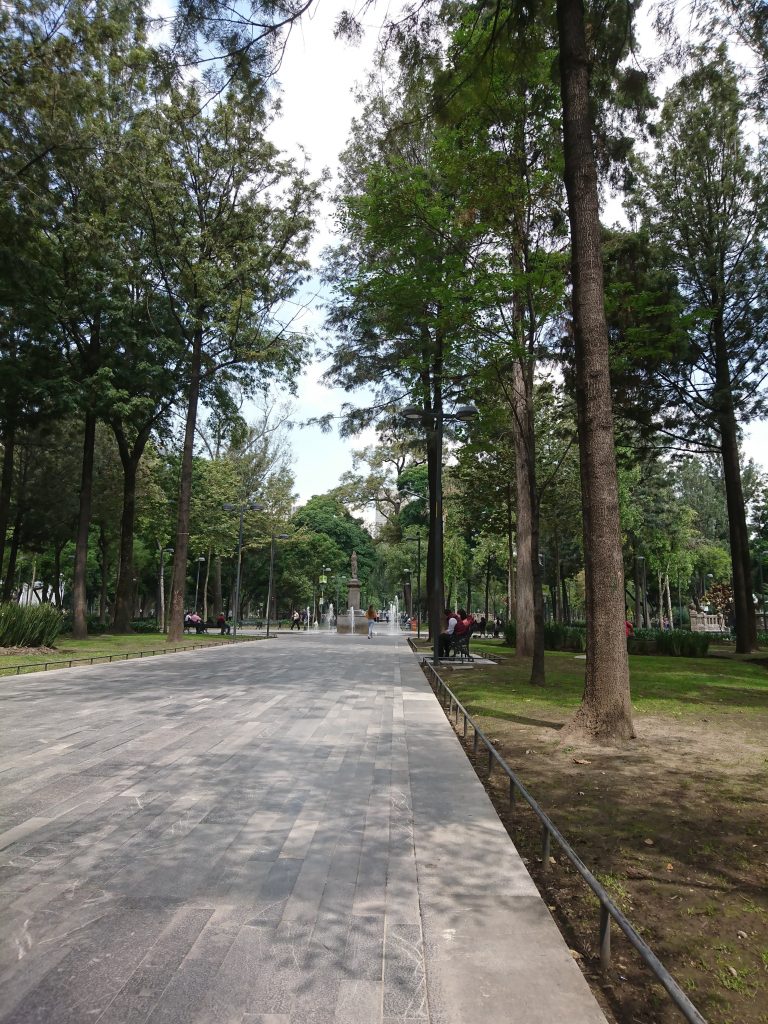 For example, using large shade providing trees to create walking avenues that can reduce the impact of heavy rains and intense sun
People like and need cover for seating – a key and popular element of street design that is often overlooked or ignored due to cost. Providing shelter is essential to create walking friendly urban places.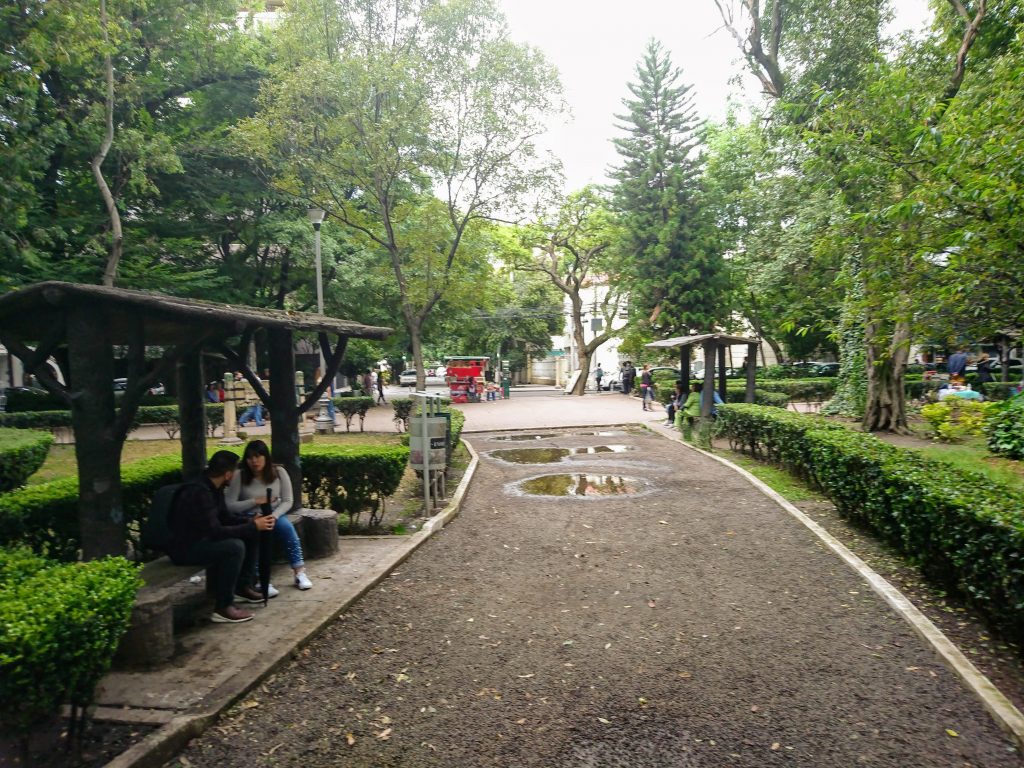 Combining greenery with seating – planting adjacent to and part of seating infrastructure should be the default design for seating. Such integration provides shade, barriers to noise and air pollution, air cooling effects plus attractive and aesthetically pleasing seating options.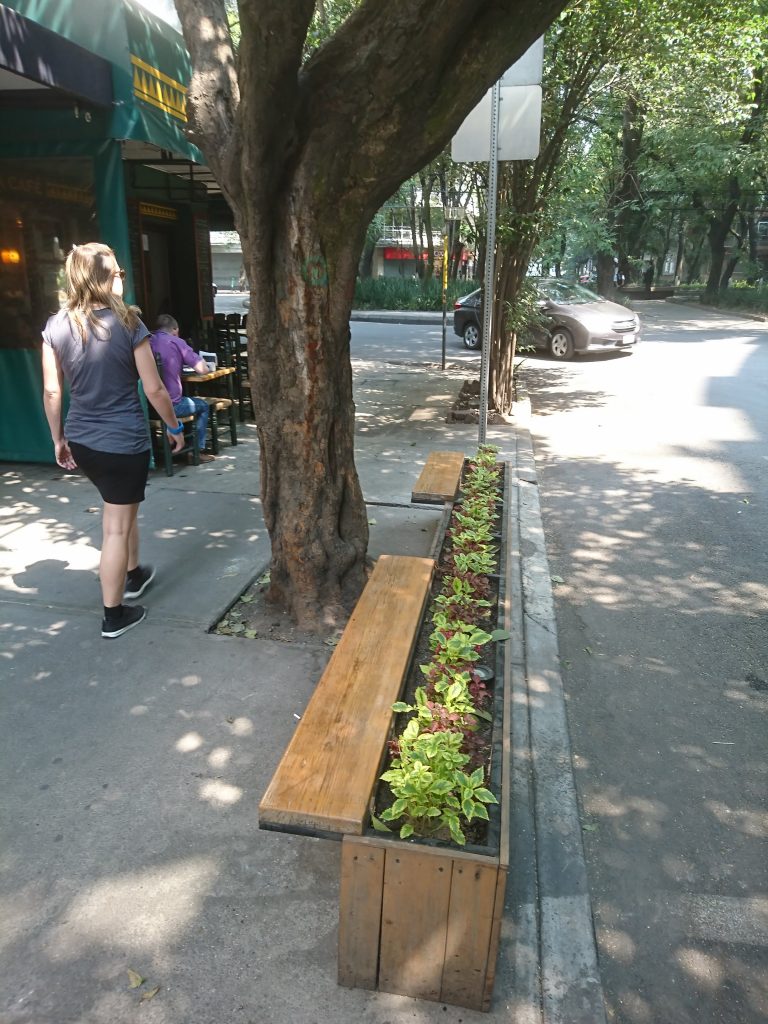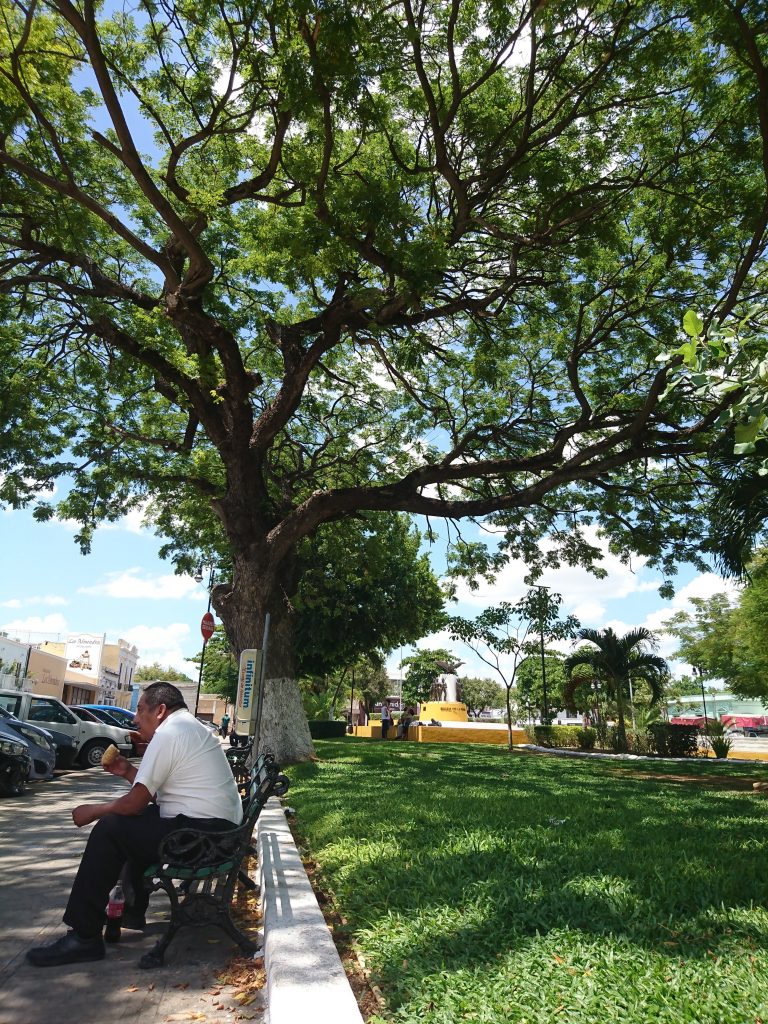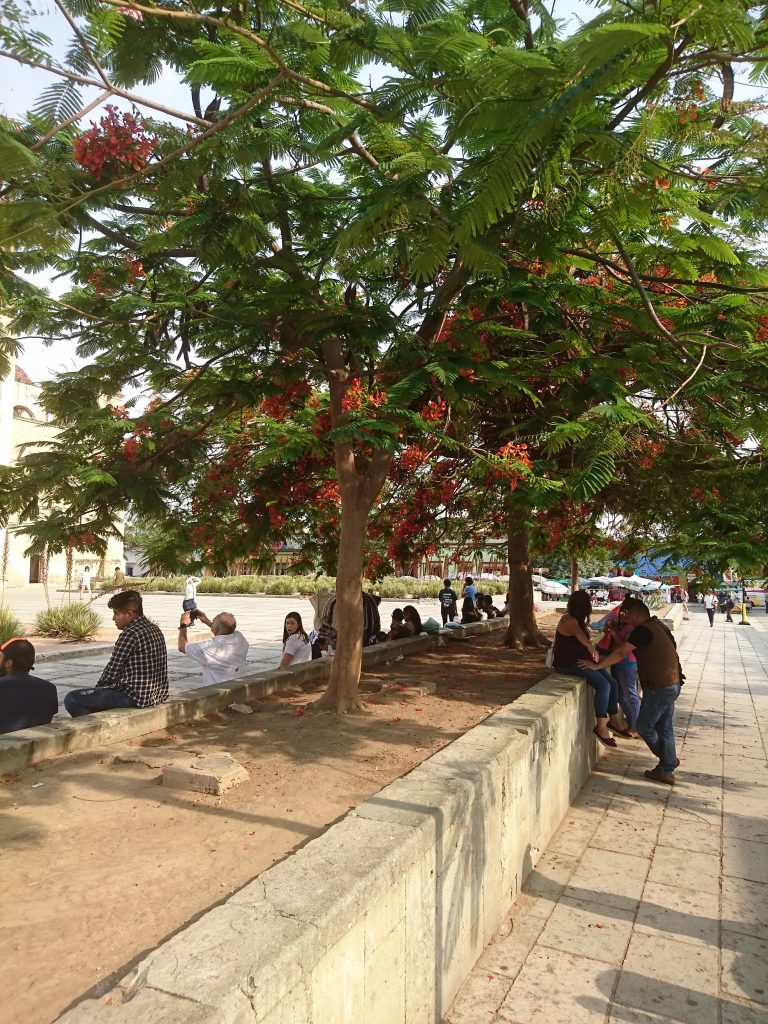 Allow and promote informal, community & resident planting and adoption of green spaces – and ownership through adaptive and flexible street greening policies.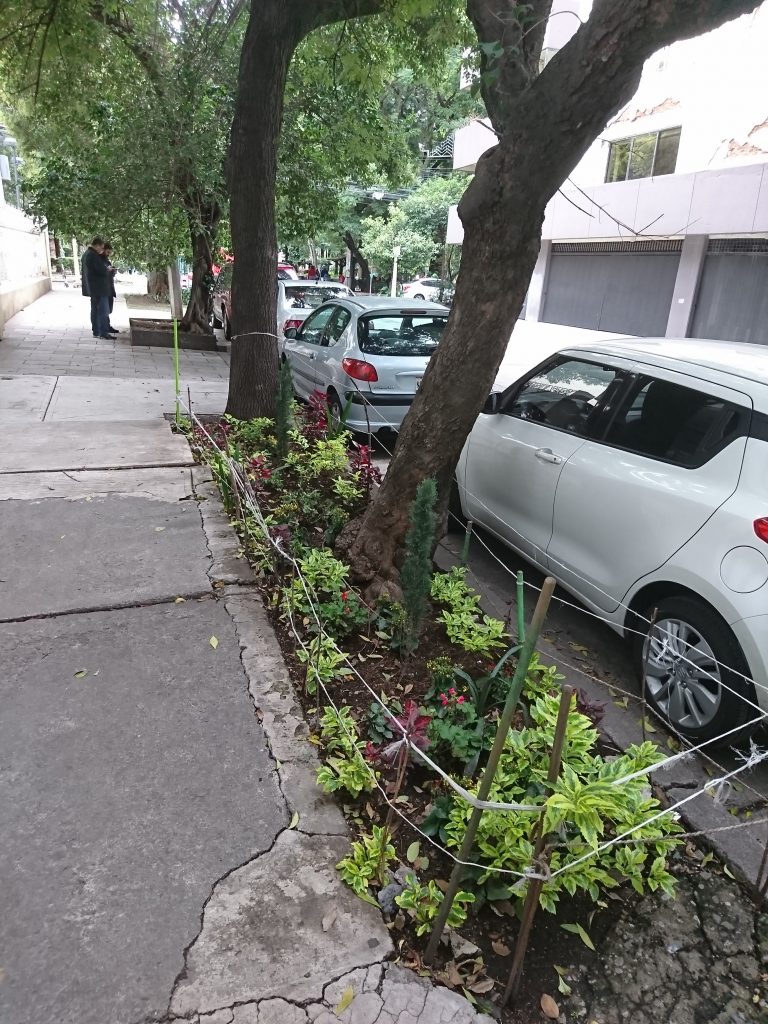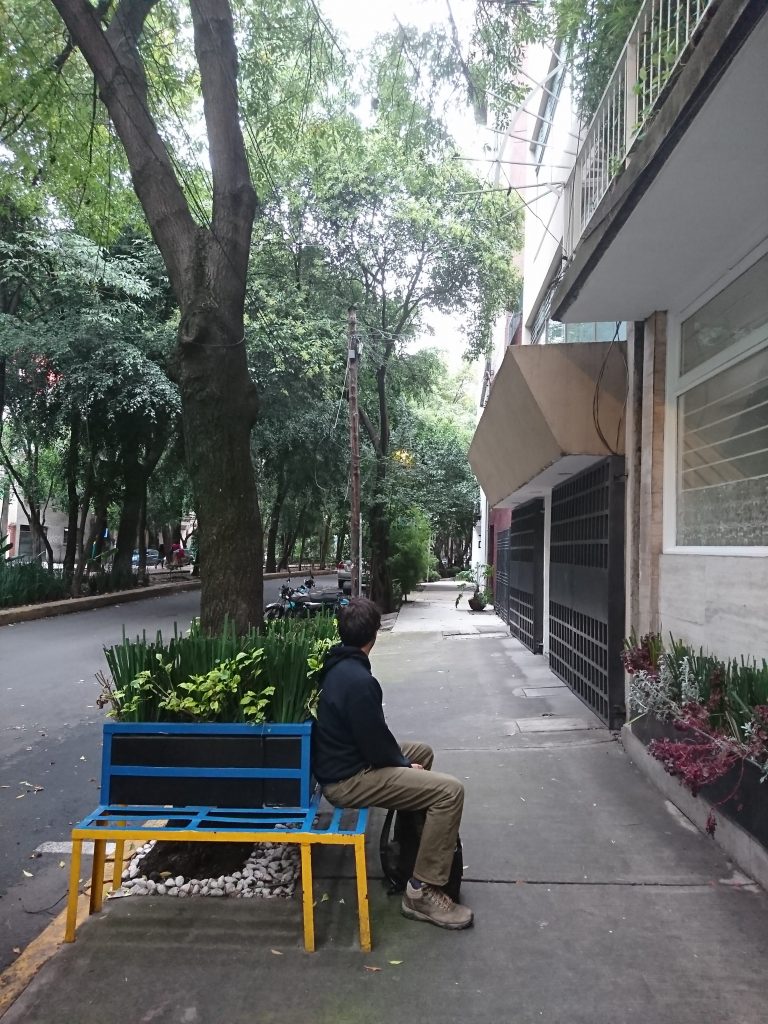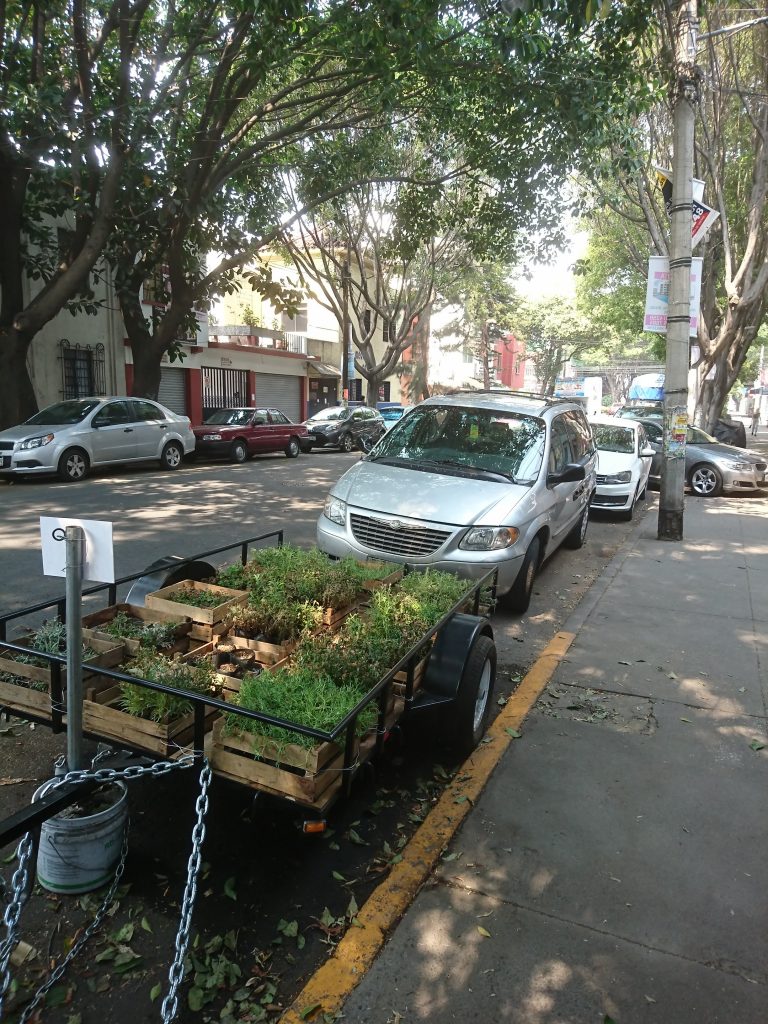 This not only creates ownership and sense of place but can reduce maintenance costs. Examples of these can be seen all over Mexico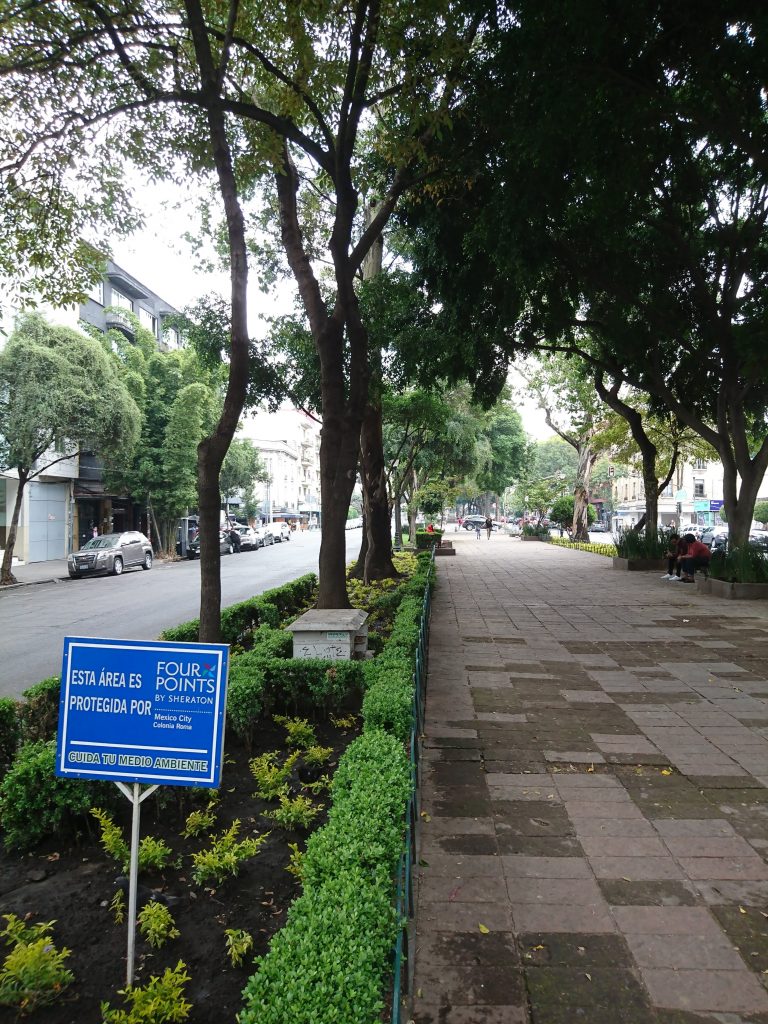 Planting maintained by local companies and businesses with free advertising for those companies again can provide good opportunities for reducing maintenance costs.
Utilise and integrate planting into people focused street design and sustainable transport infrastructure – For instance, promote low level planting as part of footway and crossing build outs; use planting to create more pedestrian priority at junctions, crossings and also at key cycling hubs.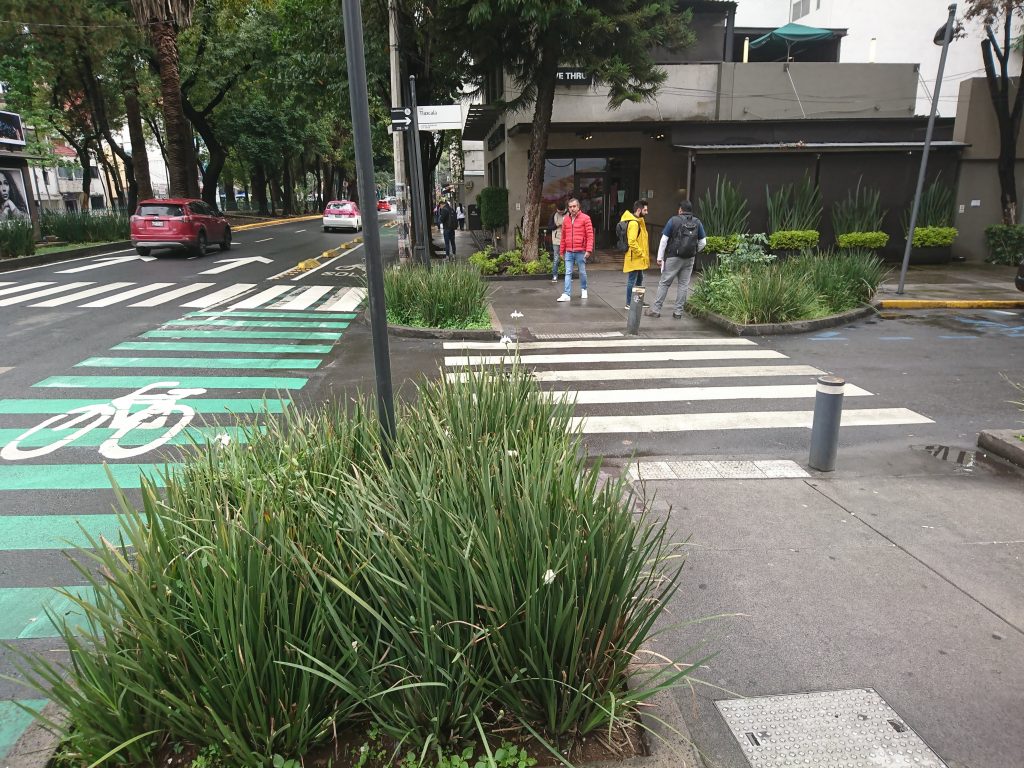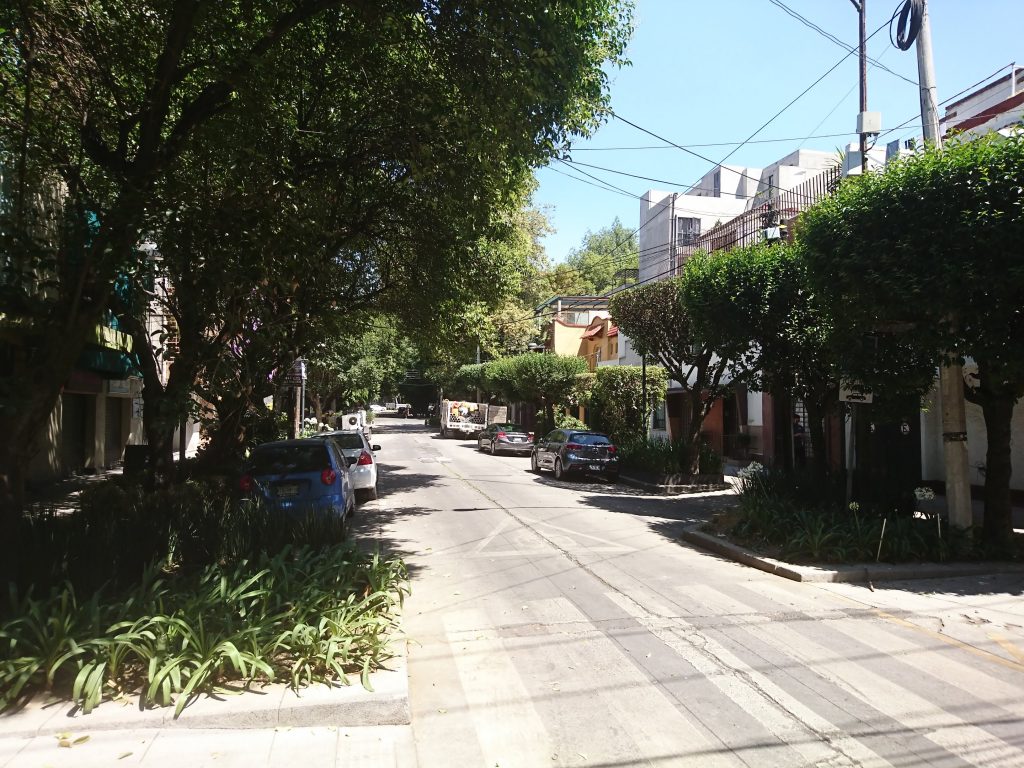 Reclaiming unused urban space to create linear natural walking corridors – in Mexico City the 'Eco-ductor' project reclaimed an old disused aquaduct and turned into into a natural blue and green linear park and natural corridor
Green & natural corridors that provide connected walking networks are great way to encourage active travel in cities and also segregate people from vehicles for safety and proximity to pollution. In some areas of Mexico City and in smaller cities such as San Cristobal there are extensive. Find out more in our Green corridors article.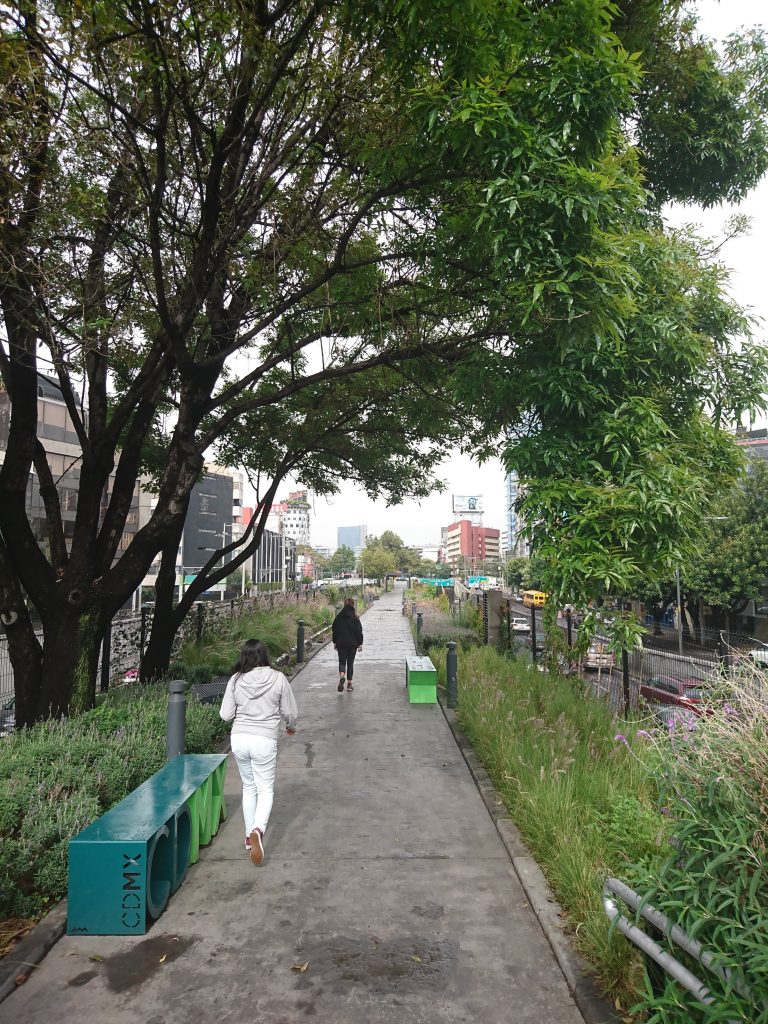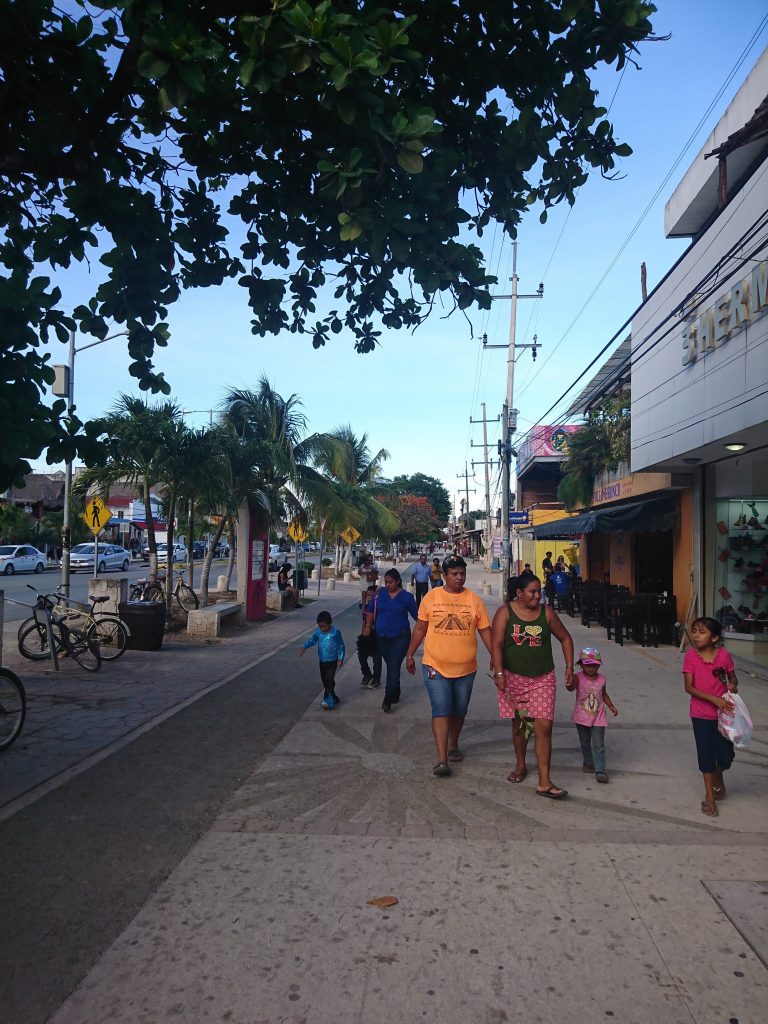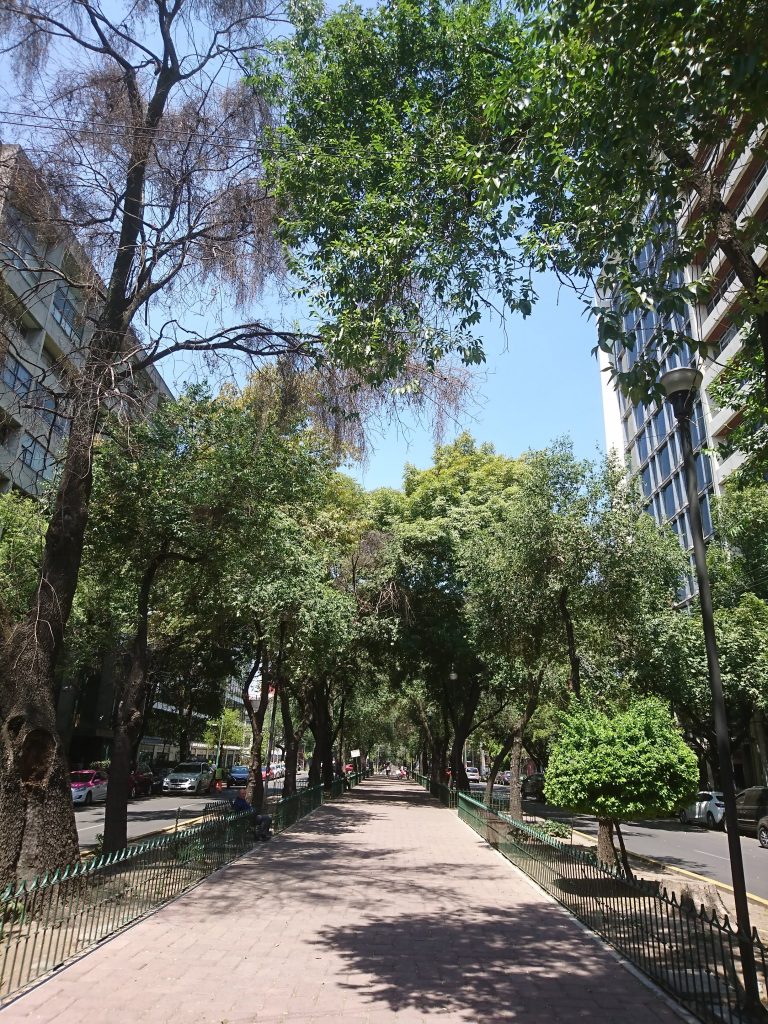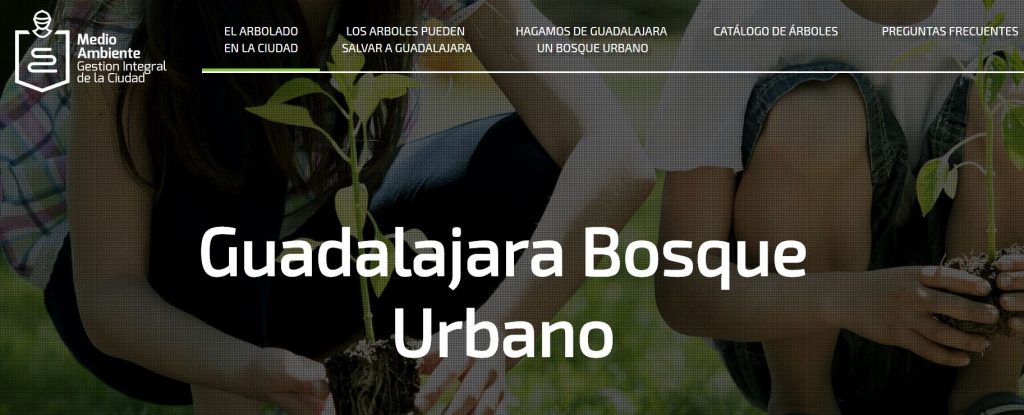 In summary – Mexico's cities are utilising their green infrastructure, naturally advantageous climate and existing green networks to promote walking and people focused public realm in innovative and strategic ways.
Published August 2019