In 21st Century Malaysian cities pedestrians are often neglected, with general dominance of motor vehicles in terms of space, volume and priority. Combined with the country's tropical climate, often urban walking environments are hostile.
However, some Malaysian cities are working to enhance their walking environments and one tool that is being used is utilising their existing natural infrastructure of blue spaces (rivers, lakes and seafronts); and improving or creating new walking networks along these spaces.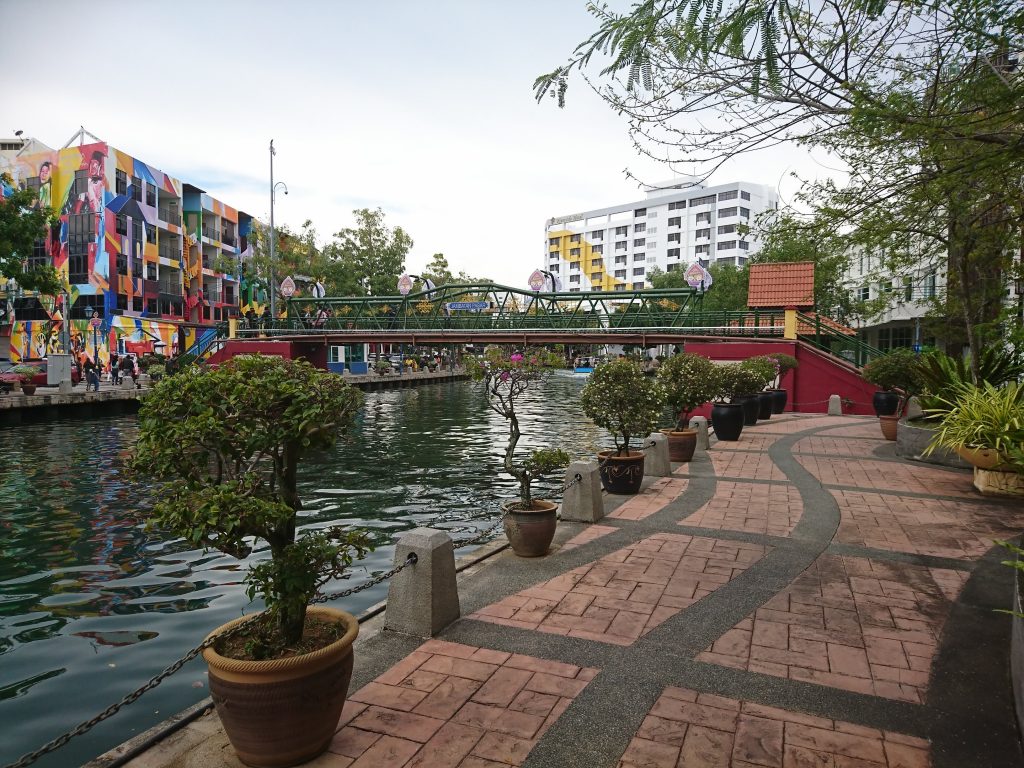 Melaka, Malaysia's oldest city is an example where the street walking environment is still car dominated, even in the old quarter. However, the re-development of Melaka River focusing on flood mitigation also improved footways along the river, has led to the creation of a very popular off street walking network used by both tourists and residents in the heart of the city.
Kuala Lumpur, the capital of Malaysia completed the redevelopment of its Klang river waterfront called River of Life in 2020. Improving walking environments, wayfinding, connectivity to existing walking routes, safety and additional greenery. With aims of reducing traffic collisions and improving public transport use.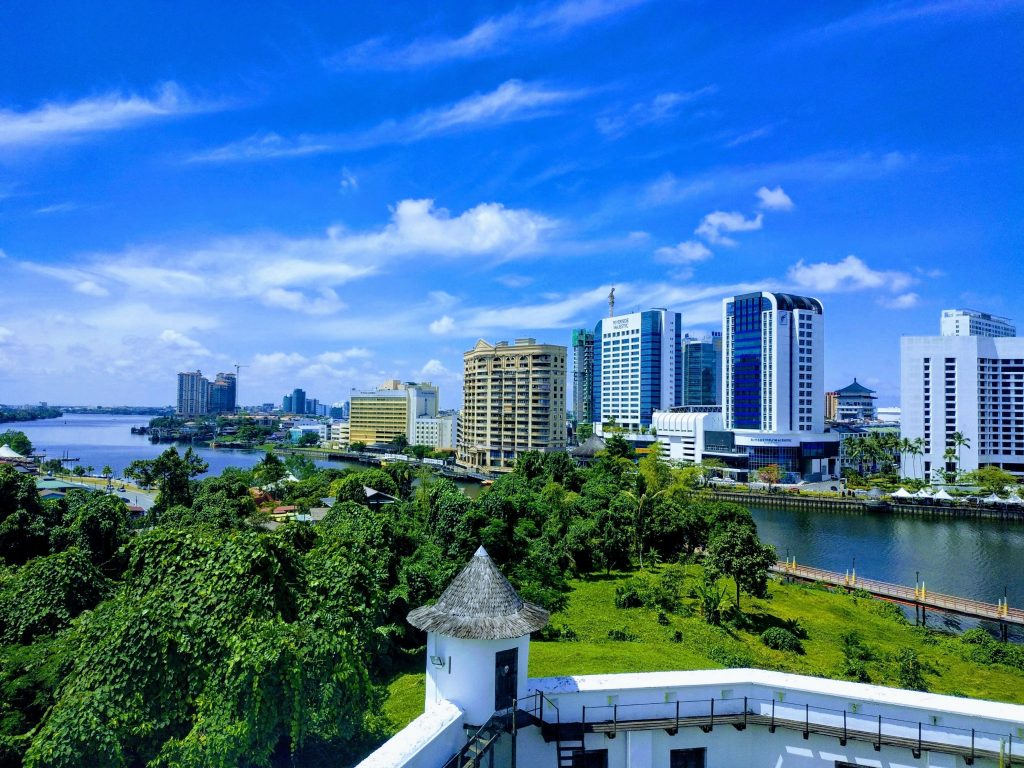 Kuching, Sarawak has developed their riverfront walking zone and linked it with the cities cultural attractions, recreational and urban green spaces.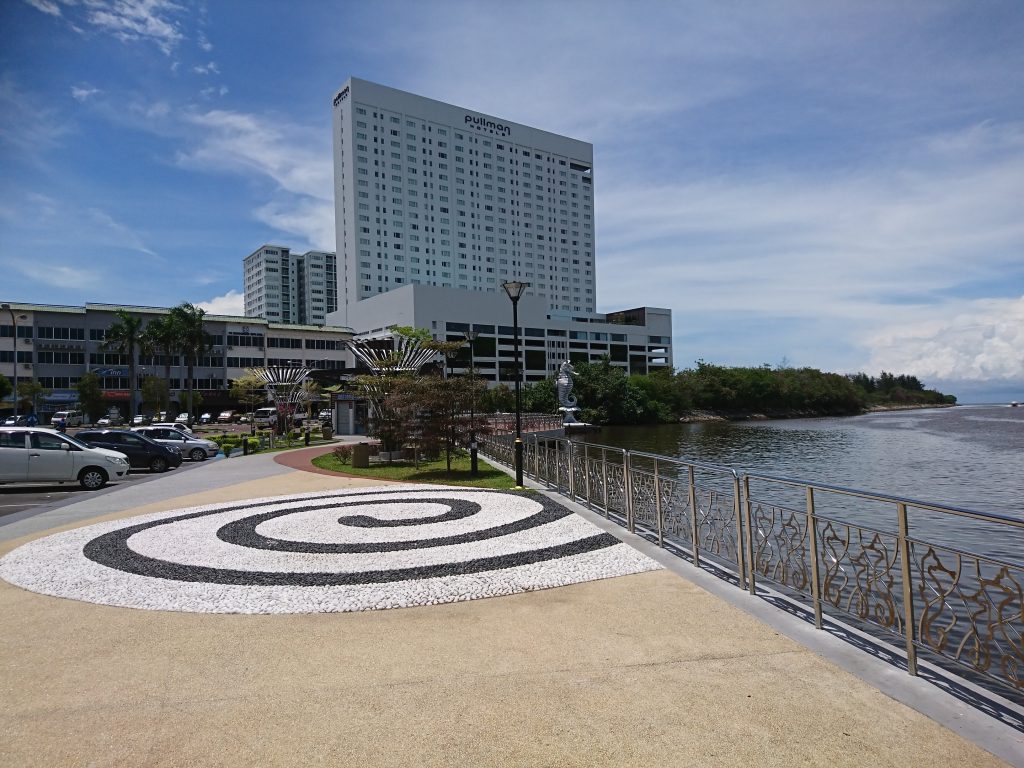 Miri, Sarawak has utilised its sea front to develop a new walking promenade and park that's called Miri Central Park and that runs along the seafront. It is heavily used in the evening for both leisure and fitness walking and linked with local business offers.
Bandar Seri Begawan, Brunei's capital started as a waterfront city, and is still home to the largest water village on stilts; so naturally the city has blue space.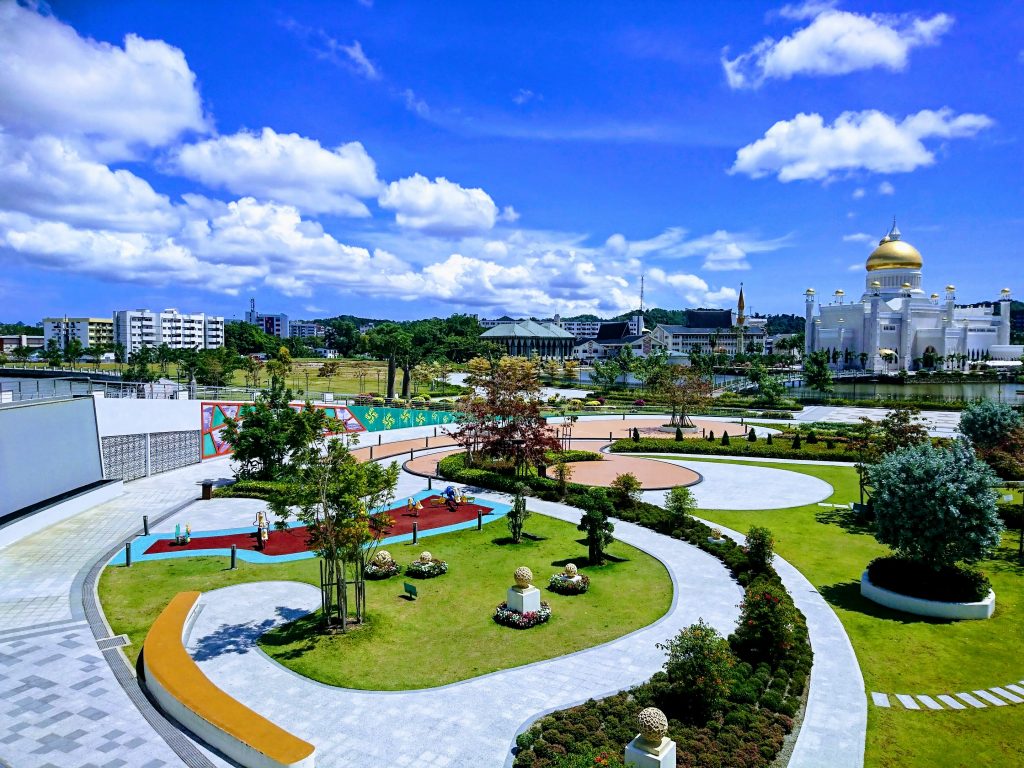 In 2017 the Eco-Corridor Park was opened along the river to create a walking friendly network that links parks, open spaces, mosques, shopping areas and is popular with recreational exercise use. In addition it connects different neighbourhoods through new bridge connections and public transport links. However, the project has been criticised for relocating water village residents.
In summary – The improvements to walking blue corridors in cities in Malaysia and Brunei highlight the benefits that they can bring to central urban walking networks. It is essential that similar policies are used to make walking improvements to Malaysian streets, and link central walking networks up to the blue corridors – to create more pedestrian priority throughout its cities.
Published: April 2020